About CFO Business Partner
Why does CFO Business Partner exist?
Small business is the backbone of our country's economic engine. When business flourishes, the community surrounding that business flourishes as well. It is our passion to do our part in helping your small business flourish, so that our communities flourish along with you.
Who is CFO Business Partner?
CFO Business Partner was launched in 2014 by founder and CEO Art Zylstra. CFO Business was founded on the following stated values.
Develop Authentic Relationships – Developing professional authentic relationships with our clients means being honest yet vulnerable, building trust and connection.
Operate in Integrity – It is expected that all our CFO advisors conduct their business with complete integrity. Integrity means doing the right thing because it is the right thing to do. Integrity means to always tell the truth. Integrity is a state of mind. Integrity always errs on the side of fairness.
Follow Extraordinary Stewardship – Long term sustainability of any business is dependent on achieving the proper balance of stewarding the profits, people, partners and places of the business.
Pursue an Attitude of Service – Service means that self-interest is replaced by a care for the common good. Members commit to conducting business with a purpose outside of themselves.
Value the Individual – The fundamental importance of democracy is that each individual matters. No matter what walk of life a person comes from, each opinion and voice is unique. The prosperity of the community is dependent on this.
Operate in Grace – Grace is a combination of many qualities, including valuing people, being gracious and respectful, having gratitude and quiet confidence. Grace is about extraordinary stewardship of authentic relationships developed and operating in integrity, with an attitude of service, placing value on the individual. This is grace in business.
What makes CFO Business Partner unique?
We operate with complete and total integrity in all of our business dealings and operate in a mindset of gratitude. We engage our clients with courage, diligence and patience with the ultimate outcome of stewarding profits, people, partners, and places in a way that will allow all who engage with us to flourish.
CFO Business Partner fills a unique market need for your small privately held business. With CFO Business Partner you get the expertise of a strategic CFO, the disciplined oversight of an experienced Controller, and the "roll up your sleeves" work ethic of someone who does what it takes to get the work done, all rolled into one package at an affordable price.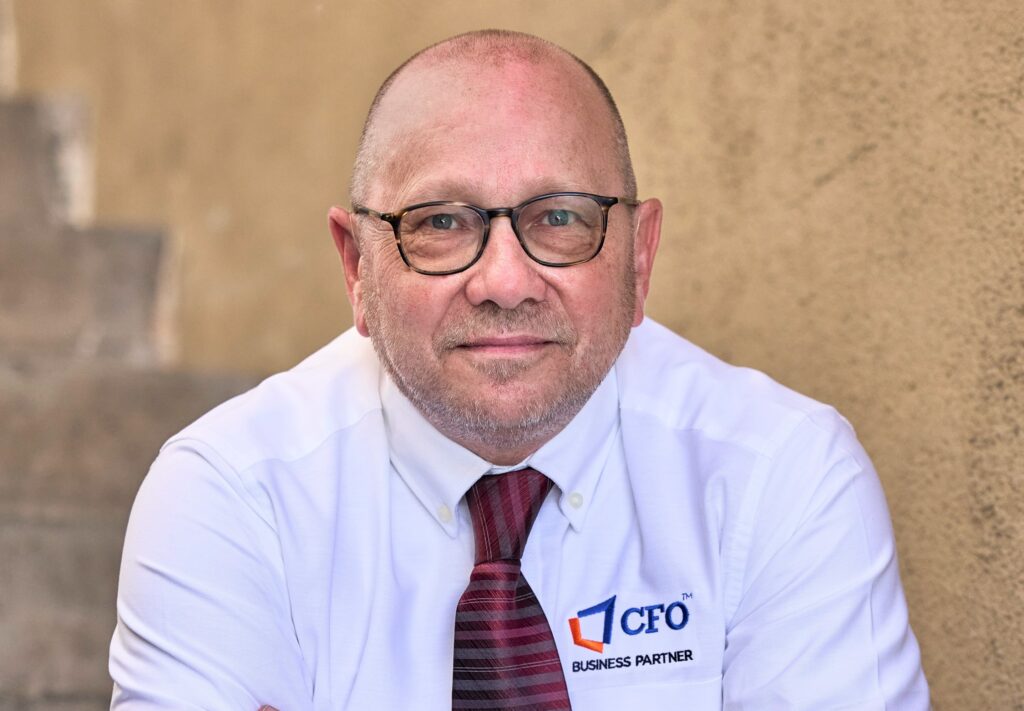 Art Zylstra, MBA, DTL is a seasoned and highly respected CFO. He is the founder of CFO Business Partner, a company that works with owners of for-profit and non-profit organizations to help them flourish and grow. With his M.B.A. in Organizational Leadership and his Doctorate in Transformational Leadership, Art is well- equipped to collaborate with key members of an executive team and develop and implement key strategies across the organization.
Art is highly motivated by mission and operates with integrity, confidence, professionalism, and resourcefulness. The passion that fuels Art is the understanding that when privately held businesses steward their profits, people, partners. and places in extraordinary ways, the businesses and the community flourish.
It is Art's mission in life to help as many businesses as possible to grow and thrive in a way that helps the community flourish. Art coaches other CFOs under the brand of CFO Business Partner to extend this influence throughout the country.
Art was raised on a dairy farm in Western Washington and developed a strong work ethic that has influenced his career and volunteer work. Art has served on a variety of boards over the years and currently serves on two boards in his hometown, one as Treasurer and one as President.
Art loves to travel and spend time with his wife, three children, and six grandchildren. His travels have brought him to five different continents on multiple occasions.
Interested in Joining the CFO Business Partner Team?
Are you at a crossroads in your career? Are you asking yourself, "What am I missing? Why am I not more satisfied with my career?" Do you dream of working with a mission-driven company that aligns with your values and your goals? The answers may lie in the alternative career path of becoming a consulting CFO. This is an exciting time to take control of your time, income, and business environment. Having a deep connection with your career motivates you to higher levels of success and satisfaction.